Sahara Desert Travel developed from a collaboration between a passionate traveller with over a decade of globetrotting experience and an expert local guide with a wealth of practical and cultural knowledge.
Elena has always loved travelling and organising unique experiences during her trips. When she first landed in Morocco it was love at first sight. She decided to found a tour and travel agency that caters to a traveller's real needs, which she understands well being a traveller herself.
Elena speaks 4 languages (Italian, Spanish, English and French) and will be in charge of planning out all the details of your trip.
Aly has been working in the tourism industry with his family since a young age, accompanying travellers who wish to explore the Sahara Desert.
Aly's native languages are Arabic and Berber (Tamazight) and being in contact with people from all over the world has allowed him to also learn English and Spanish.
He worked for a tour operator for several years, driving clients all over the country. His experience and knowledge of the country's landscape, traditions and people will ensure a truly authentic experience.
​
Sahara Desert Travel collaborates with expert guides and only uses 4x4 vehicles in excellent condition.
We specialise in tailor-made tours all over the Country, offering a selection of well appointed accommodation where our costumers can relax and enjoy authentic Moroccan hospitality.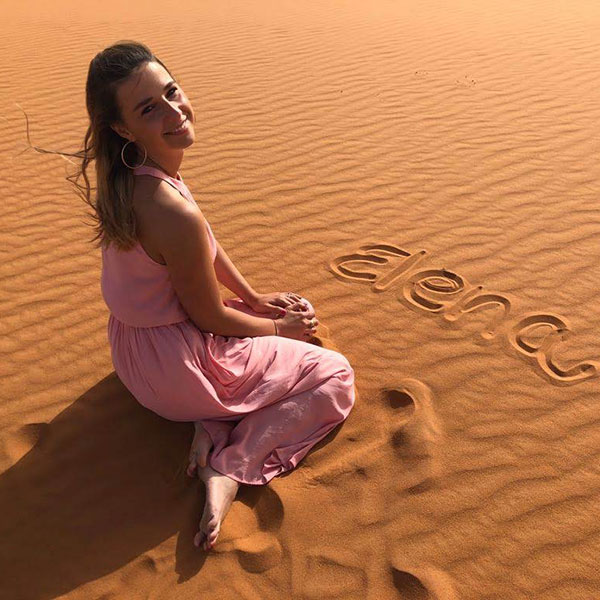 Elena
"Never give up on a dream
just because you think
it will take too long
to make it come true…
time goes by anyway!"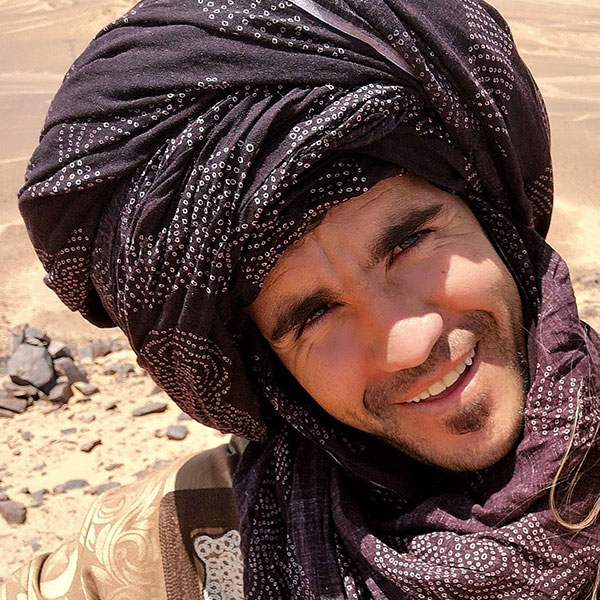 Aly
"You always have two choices
in life: accepting the conditions
you live in or taking responsibility
for changing them."
Do you want to hear more? Contact us!